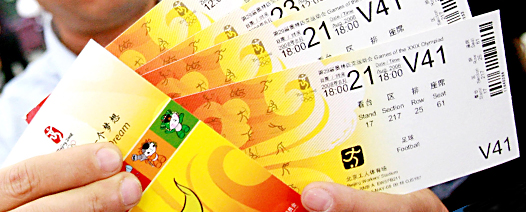 The problem originates with the International Olympic Committee (IOC), who determines the distribution of the tickets. The tickets are not distributed to those who have the greatest need to see the Olympic event--the parents and family of Olympic athletes. The tickets are distributed in an unregulated process that fosters greed and profit, at the expense of innocent people.
If you believe you were taken advantage of while buying or trying to buy tickets to the Olympics, we would like to hear from you. A brief questionnaire that will let you tell us about the problem can be found here.

6.2.11
Shepherd Network on Trial
Xclusive still in business online. Read more here...
---
6.2.11
History of Olympic Ticket Scams White Paper
Timeline of the London ticket scammers since 2002. Read more here...
---
11.1.10
London, We Have a Problem
The London Olympic games committee is serious about cracking down on ticketing scams. So why are Terry Shepherd's websites still active? Read more here...
---
10.26.10
The IOC may be forced to make a new game plan: Playing by the Rules
New legislation being considered in Switzerland will change anti-corruption laws to crack down upon International sporting bodies. Read more here...